---
Antioch School of the Bible Classes are held on Tuesdays from 6:15pm until 7:15pm.

---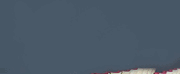 | | | |
| --- | --- | --- |
| | Looking for your "place" here at Antioch? We have lots for you to choose from... Click here. | |
---
JANUARY 2020

Wed 8 & 15, 7:00pm
First Seven Words
Fellowship Hall
Tue 14, 7:00pm
United Couples of Antioch North (UCAN) Meeting
Fellowship Hall
Sat 18, 8:30am
Antioch Leadership Conference
Fellowship Hall
Sun 19, 10am
First Holy Communion of the Year
Sanctuary
Mon 20, All Day
MLK Day
-

OUR FELLOWSHIP
For where two or three are gathered together in my name, there am I in the midst of them.
Matthew 18:20

Christians cannot grow in isolation. They need the fellowship of kindred souls to learn, to grow, to hear the message that God has just for them.

If we are to grow like Him, we need to learn about Him in places where He can be found – among those gathered in His name: Worship services, School of the Bible classes, workshops, seminars, Fellowship activities, Stewardship opportunities, Witnessing opportunities, ministries, and auxiliaries.

Antioch is truly blessed. We see it every day in our celebrations; we feel it every time we enter the sanctuary; we hear it through our Music Ministry; we know it in our hearts.Take advantage of these blessings. Peruse the calendar and come out and take advantages to grow in grace and understanding of our Lord and Savior and in right relationship with each other and with humankind.

Please call the church office at 404-688-5679 for more information on any of the above events.